Simply Spiked Peach —
Juicy Calls
"Those texts you be sending late at night will change a person"
We launched Simply Spiked's new flavor, Peach, with an unashamed take on late night texting. All you had to do was send a "🍑" after midnight, and have a juicy call of Simply Spiked Peach show up at your front door.
It's not like you aren't sending 🍑 emojis late at night anyways, might as well get some spiked peaches out of it.
Press
Ad Age Editor's Pick
︎︎︎,
Ad Age Special Report: Creativity Top
︎︎︎,
The Drum: US Ad of the Day
︎︎︎,
Muse by Clio
︎︎︎,
Campaign US Movers & Shakers
︎︎︎,
The Stable
︎︎︎,
Yahoo! Finance
︎︎︎
Role: Art Director
Made at Mischief
︎
with

Copywriter: Evan Shisler
Producer: Coleman Sweeney
Accounts: Alison Whisenant, Justine Yucesan, Kathleen Esser
Executive Creative Director: Bianca Guimaraes & Kevin Mulroy
2023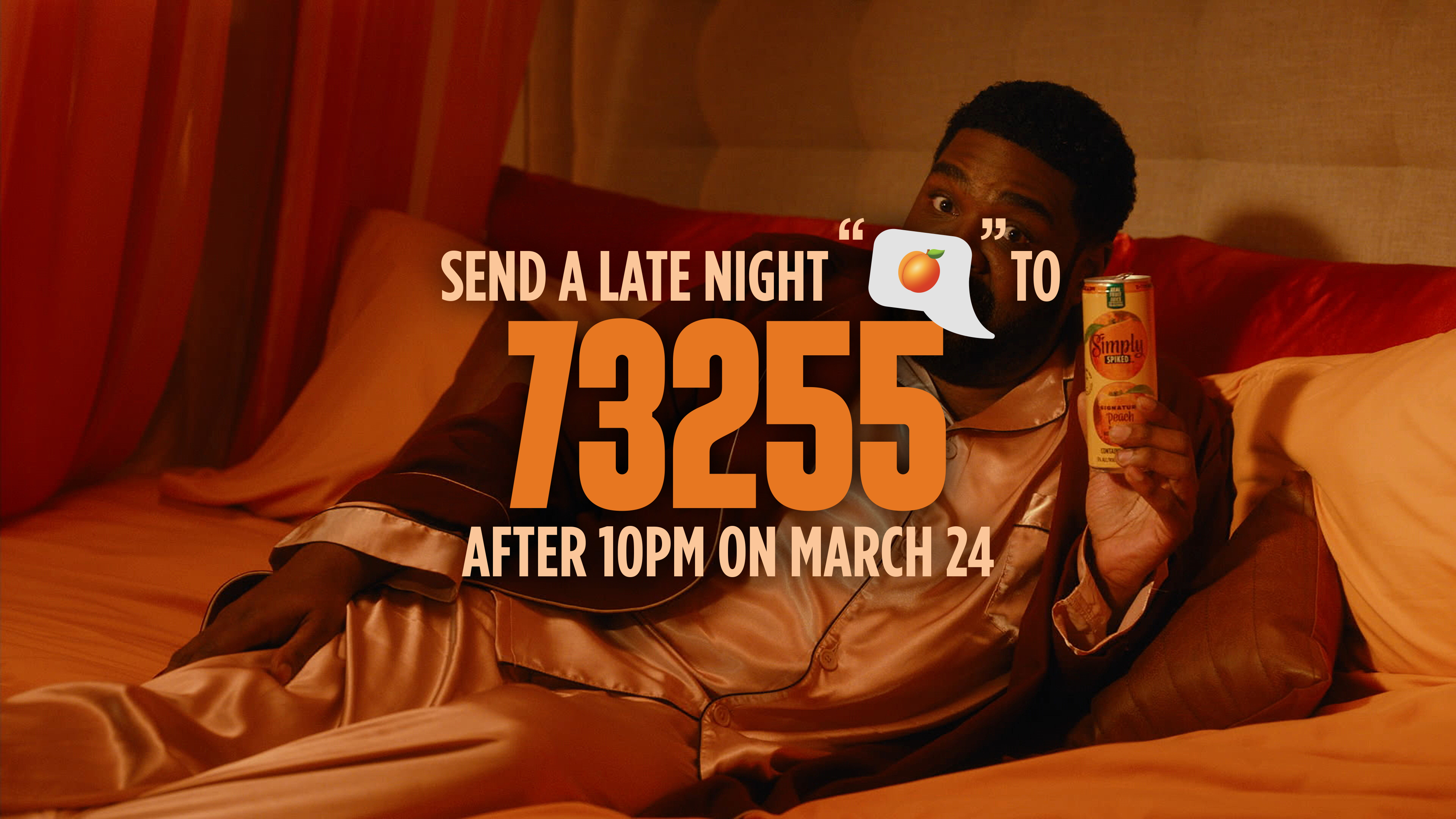 We also created some evergreen content to accompany the launch, to show how Simply Spiked Peaches are unlike any other 🍑 you've seen before.
— 🍑 —

© MarcusLimSO 2023